Spring Festival
The Spring Festival is the most important festival for the Chinese people and is when all family members get together, just like Christmas in the West.
The Spring Festival falls on the 1st day of the 1st lunar month, often one month later than the Gregorian calendar. Strictly speaking, the Spring Festival starts every year in the early days of the 12th lunar month and will last till the mid-1st lunar month of the next year.
 Customs
Food prepared for the Spring Festival
Many customs accompany the Spring Festival. Some are still followed today, but others have weakened.
On the 8th day of the 12th lunar month, many families make laba porridge, a delicious kind of porridge made with glutinous rice, millet, seeds of Job's tears, jujube berries, lotus seeds, beans, longan and gingko.
The 23rd day of the 12th lunar month is called Preliminary Eve. At this time, people offer sacrifice to the kitchen god. Now however, most families make delicious food to enjoy themselves.
After the Preliminary Eve,people begin preparing for the coming New Year. Everybody goes out to purchase necessities for the New Year.
Activities of people in the Spring Festival
Then people begin decorating their clean rooms featuring an atmosphere of rejoicing and festivity. All the door panels will be pasted with Spring Festival couplets, highlighting Chinese calligraphy with black characters on red paper. The content varies from house owners' wishes for a bright future to good luck for the New Year.
People attach great importance to Spring Festival Eve. At that time, all family members eat dinner together. The meal is more luxurious than usual.  After the dinner, the whole family will sit together, chatting and watching TV. According to custom, each family will stay up to see the New Year in.
Waking up on New Year, everybody dresses up. First they extend greetings to their parents. Then each child will get money as a New Year gift, wrapped up in red paper.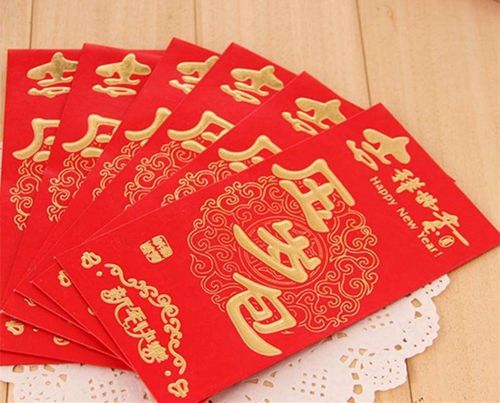 Burning fireworks was once the most typical custom on the Spring Festival. People thought the spluttering sound could help drive away evil spirits.
The lively atmosphere not only fills every household, but permeates to streets and lanes. A series of activities such as lion dancing, dragon lantern dancing, lantern festivals and temple fairs will be held for days. The Spring Festival then comes to an end when the Lantern Festival is finished.